Latest School Tech Trend 2017 : Website + ERP + Mobile App + Social Media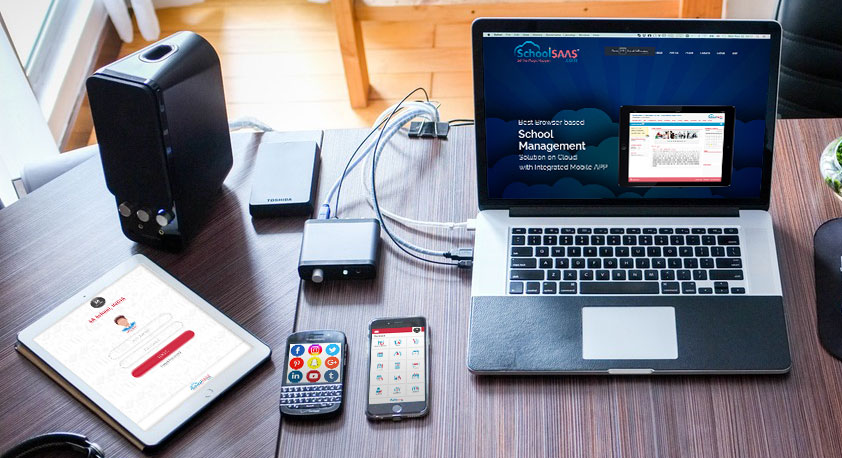 2016 was a great year for the technology industry and education sector. As you are aware that our team at IFW Techno Creations Pvt. Ltd. has always been in the forefront of adopting new technology trends for the benefit of our clients in the Schools Sector. Be it coming up with SchoolSAAS.com few years ago which is a leading Cloud based School Management Software solution in India or helping our clients with smart looking interactive and responsive websites or coming up with a Mobile App of SchoolSAAS for School – Parent – Student interaction on Android Mobiles. In this article we are taking our understanding of new trends that will be likely followed in 2017 and how our team is ready to face it for your benefit.
More and more schools have adopted in 2016 smart trends like :
Mobile Friendly Responsive Websites
Cloud Based School Management Softwares or ERPs
Some Schools started aggressive use of WhatsApp for communication between Staff and Parents.
Some schools even experimented with Mobile Apps. Some successfully and some are still facing challenges.
Schools have started posting events and activities on Facebook / Twitter / Instagram / YouTube kind of Social Media Platforms.
2017 will be a bigger and better year for this sector and new trends are expected. One major trend which is bound to come up in a big way is about an integrated technology platform where your Website, School Management Software/ERP and your Mobile App will interact with each other in real-time and give you a centralized communication mode. All information will be shared and promoted on Social Media too using the platforms like Facebook / Twitter / Instagram / YouTube etc.
With SchoolSAAS we are now offering this integrated experience to our School Clients so that they can hold all the information of the Website, Software, Mobile Apps & Social Media together and avoid redundant efforts on these 4 mediums and save time.